Naomi Gabriel —
A House of Representative Member, representing Anambra East and West Federal Constituency, Chief Chinedu Obidigwe, yesterday in Awka, the Anambra State capital, called for the establishment of a National Ecological Intervention Commission to safeguard the wellbeing of people affected by flooding in the country.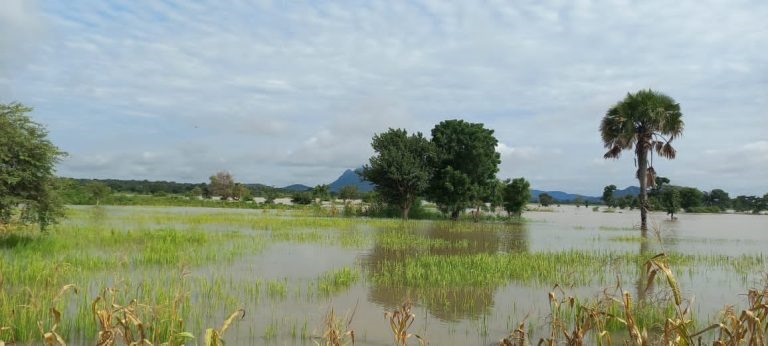 Obidigwe who is also the Vice Chairman, House Committee on Environment, made this revelation while speaking to journalists after a meeting with stakeholders in the environment and agricultural sector.
He said there was the need for a special intervention fund for over 15 states that were yearly affected by the perennial flooding in the country.
According to him, the commission will manage the ecological funds which were withdrawn from being part of Federal Allocations to the states.
He said that the Commission would also interface with the Federal Ministry of Agriculture to cushion the losses incurred by farmers by assisting them with grants to commence next year's farming season.
"When flooding comes we begin to talk about it and keep lamenting and making suggestions, but when the flood is over we forget everything and do nothing that is proactive to avert future occurrences.
"The National Emergency Management Agency has been doing its best but in view of the monumental losses during the flooding, we need to establish a National Ecological Intervention Commission.
"The commission will have some form of independence to handle and manage that special budget of at least N250 billion to be allocated to the affected states.
"If we have the Niger Delta Development Commission for oil producing states, there is nothing wrong in establishing similar agencies for the states that are always affected by the perennial flooding," he said.
Obidigwe lamented that flooding led to the destruction of farmlands, especially in Anambra where farmers lost billions of Naira.
He said he spent over N2 billion to assist farmers and fishermen in his constituency but regretted that it is not enough to cushion the losses incurred.
"Most of these farmers, like in my constituency, borrow money to go back to farm and when the flood comes they loose their investments and the banks are on their neck which is frustrating.
"I visited Anambra East and Anambra West to assist the farmers with about N2 billion, but if the Commission is established with the statutory budget of at least N250 billion, our farmers would have nothing to worry about," he said.
Obidigwe called for the dredging of the Omabala River and the creation of irrigation to assist farmers to embark on dry season cultivation.
"Omabala River should be dredged and irrigation created to assist our farmers and this will also reduce the volume of water during the perennial flooding. The time is now before August or September," he said.