Naomi Gabriel —
The United Nations Secretary-General, António Guterres said floods, droughts, heatwaves, extreme storms and wildfires are going from bad to worse, breaking records at alarming rates.
He also stated that the number of weather, climate and water-related disasters has increased by a factor of five over the past 50 years.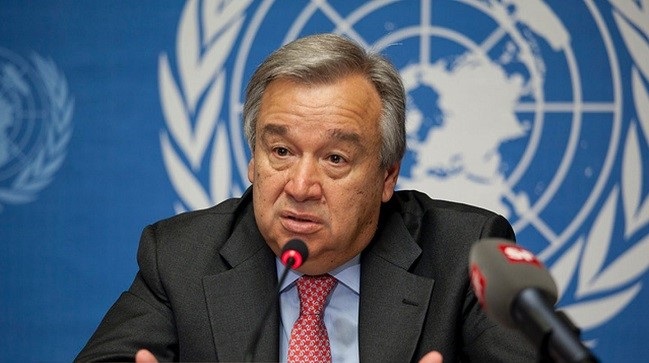 He however observed there is nothing natural about the new scale of these disasters; 'they are the price of humanity's fossil fuel addiction' he said.
More on United Nations:
:United Nations say 1.6 million persons die of smoke related illnesses yearly
:United Nations body unveils new framework to end global ecological problems
The message comes on the heel of the launch of the World Meteorological Organisation'sUnited in ScienceReport, which provides an overview of the most recent science related to climate change, its impacts and responses.
"The report is a shameful reminder that resilience-building is the neglected half of the climate equation," said Guterres.
"It is a scandal that developed countries have failed to take adaptation seriously, and shrugged off their commitments to help the developing world.
"This year'sUnited in Sciencereport shows climate impacts heading into uncharted territories of destruction. Yet each year we double-down on this fossil fuel addiction, even as the symptoms get rapidly worse", Guterres said.
Environews reports that at the recent Africa Climate Week, civil society actors noted that the Loss and Damage resulting from anthropogenic climate change unjustly afflicts African people.
They observed that "cyclones Idai, record flooding and extreme wildfires and climate-induced droughts in the Horn of Africa, southern Africa and the Sahel, in the wake of locust plagues attributed to climate change are unjust legacies for people in Africa that has adversely affected the human rights and fundamental freedoms of the African people".
World leaders pledged in the Paris Agreement to limit global temperature rise to 1.5 degrees and build climate resilience. But the United in Science report shows that the targets are still way off track.
"Climate action is stalling on key fronts, and the poorest countries and people are being hardest hit," said the UN Secretary-General. "But no country is immune. Our climate is heating rapidly".
António Guterres wants the Glasgow decision to be delivered in full. The decision urges developed countries to collectively provide $40 billion a year in new adaptation finance.
"But it is clearly not enough," he acknowledged. "Adaptation finance needs are set to grow to at least $300 billion a year by 2030; at the very least, 50 per cent of all climate finance must go to adaptation."
All countries must boost their national climate ambition every year, until we are on track, he added.