Lagos - September 21 - Viewpoint Housing News – The Socio-Economic Rights and Accountability Project (SERAP) in an interactive session in Lagos, with journalists urged the Nigerian government of Nigeria to put in place a legal framework an ensure that oil and gas companies would recognise Niger Delta people's right to a healthy environment.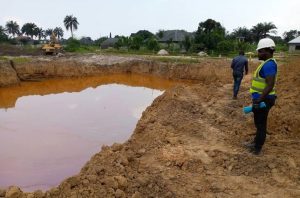 At the session on "Promoting Transparency and Accountability in the Use of Public Funds in Nigeria, With Focus on Niger Delta", lecturer at the Faculty of Law, University of Lagos, Dr Bunmi Afinowi made a plea to the government to ensure actualisation of the framework first in Niger Delta and later in the entire country.
Afinowi said that this had become necessary in order to ensure that when violations of the rights of Niger Delta people would occur, individuals, communities and civil society organisations would be able to seek redress in both local and international courts.
According to her, there was no reason the Niger-Delta region, which produced much of the resources on which the country was dependent, should be poor and the rights of the people violated by oil and gas companies.
Afinowi recommended periodic engagements of legal and environmental experts and policymakers to review and strengthen existing laws, regulations and policies related to the oil and gas sector in terms of resource management and extractive activities.
She also urged the Federal Government to create a platform or avenue for sharing information related to oil and gas activities, revenue distribution and environmental impact assessment with local communities.
"There is need to also develop and distribute educational materials to raise awareness about the industry's effects on communities and the importance of transparency," Afinowi said.
The President of the Nigerian Guild of Editors, Mr Eze Anaba said there is a need to ensure that resources from the Niger Delta were used to develop the region.
He reteirated the need for transparency and accountability in government at all levels to promote good governance and respect for the rule of law.
Anaba said that the media had roles to play to achieve the objective.
"Section 22 of the 1999 Constitution, as amended, stated the roles that members of the profession are expected to play in contributing to efforts in promoting transparency and accountability in Niger Delta in particular," he said.