Naomi Gabriel —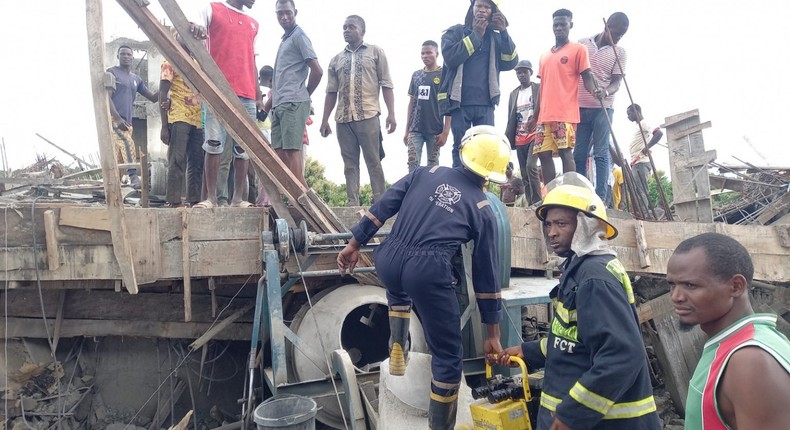 Nine bodies have been reportedly recovered from rubbles of a collapsed building in Abuja, the Nigerian capital.
Reports had emerged yesterday of a four-storey building that collapsed in Lifecamp area of the Federal Capital Territory.
The building which was under construction came down around 4pm, Monday, with some construction workers trapped under the rubbles.
In a report gotten from Pulse, officials of the FCT Fire Service and the National Emergency Management Agency arrived at the site of the collapse to rescue victims.
The Head of Operations of the FCT Fire Service,Amiola Adebayo, has also confirmed the incident, adding that rescue operations had started.