Fatimat Haliru —
The Anambra State Physical Planning Board (ASPPB) has revealed the state government's reservations over abuse of structures in the state by some estate developers.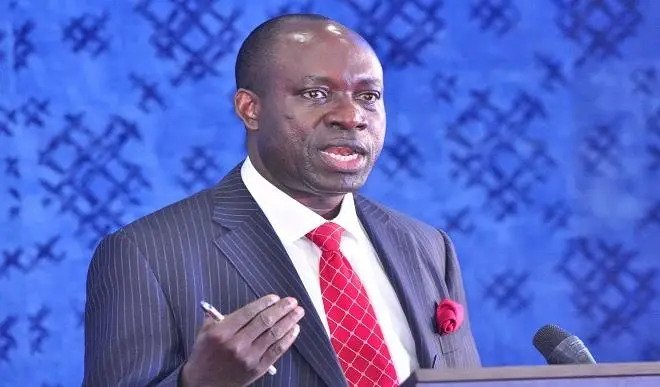 Maduekwe said this in Awka the state capital that the government has zero tolerance to abuse of laws governing the state Physical Planning Board and assured that defaulters would be legally handled.
He added that those in a habit of trying government patience should stop forthwith or have the government to contend with.
:Anambra Governor Inaugurates State Housing Development Board
:PCC Donates Food Items To Anambra State Flood Victims
Maduekwe warned that the Gov. Chukwuma Soludo-led administration remains intolerant to lawlessness and recklessness in any form across all government policies.
He urged well-meaning Anambra residents to help government by obtaining approvals before embarking on any kind of development as they will bear cost of any demolition done by government.
Maduekwe said that the State Joint Task Force has pulled down illegal Structures at various sites in the state such as at Building Materials Market, Ogidi, Idemili North Local Government Area of the state, and promised more of that as a deterrent to erring developers.
:Fire Guts One-Storey Building in Onitsha, Anambra State
:FG Approves N829.8 million Rehabilitation Of Anambra-Enugu Road
He said that the action is part of its commitment to sustainably pursue its agenda of a liveable and prosperous homeland.
Maduekwe said that the board will continue to enforce development control within the state in accordance with the law of the state to compliment Soludo's manifesto.
He disclosed that a joint task force has been carrying out its mandate to demolish any structures not approved by the board in parts of the state.
"The essence of developers obtaining approvals is not for denial but to ensure that structures are erected properly to bridge avoidable hazards to the people.
"We see structures that are erected by individuals that encroach on government lands in some parts of the state like at the Akpaka GRA, Onitsha, among other places.
"In market places, structures are erected in a very tight manner that hinders safety recuse in case of fire outbreaks in the markets.
"Structures erected in the markets and residential areas under high tension lines, with its attendant dangers and health implications, cannot get approvals by government," he said.
Maduekwe said that the joint government task force would go round to ensure that structures erected anywhere meets the government standards and anyone found without approval would be pulled down.
He reassured the public that the goal of the government is to enthrone a safer environmental areas good enough to promote decent living and attract economic development and growth in the state.