Gabriel Enenche —
To prevent a repeat of the heavy flooding witnessed in 2022, the Nigerian Institution of Environmental Engineers (NIEE) last Tuesday appealed to the Federal Government to implement recommendations submitted by experts.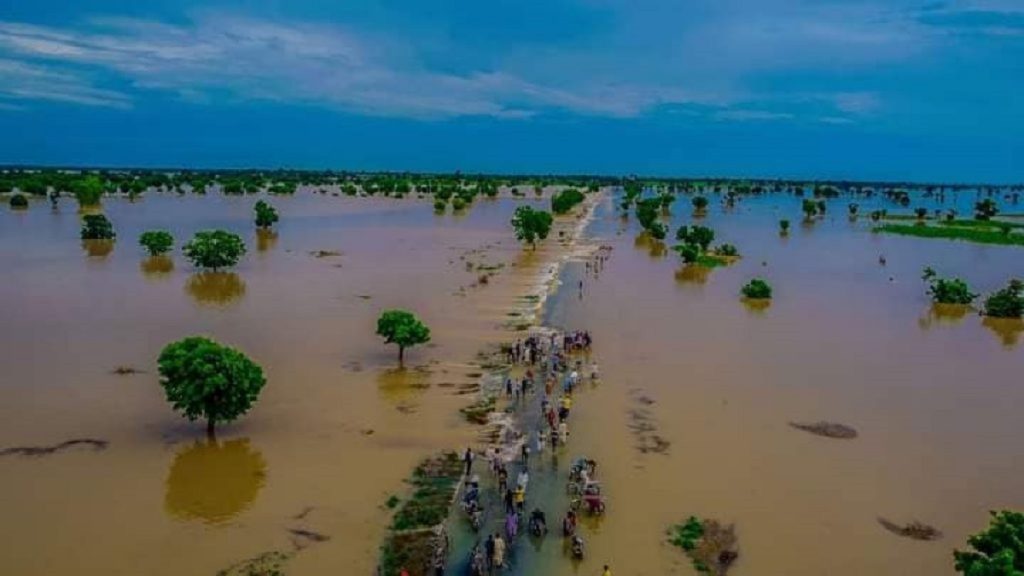 NIEE, a division of the Nigerian Society of Engineers (NSE), also appealed to states to adopt measures that would support efforts of the Federal Government to safeguard lives and property.
The National Chairman of the institution, Mr Sesan Odukoya, who made the appeals in an interview with Environs, in Lagos, said the NSE, in 2022, assembled all its divisions to proffer solutions to the flood disaster witnessed in the country.
He explained that the team of professionals, of which he was a member, made recommendations to the federal government.
The NIEE chairman said the team urged the government to protect shorelines, dredge River Niger and Benue and construct some dams on the corridor, build protection barriers and drains, among others.
He warned that early measures were important in view of the Nigerian Meteorological Agency's predictions of heavy rainfall for 2023.
Odukoya advised federal and state governments to limit infrastructure provision along flood plains, to discourage people from purchasing land and settling in such areas.
He said both federal and state governments should take action to discourage people from building on flood plains and use engineering solutions to avert flooding in areas already built up.
The chairman said that government could construct barrier walls to re-channel water from built up areas along flood plains through large drains to the larger water bodies.
He said engineering solutions including dredging could help accommodate larger capacity of water volume to prevent harm or havoc to humans and their properties.
"Federal Government should go back and implement those reports that we submitted to them. There are supposed to be some dams along that area on that corridor (Rivers Niger and Benue),'' he said.
Odukoya commended the Lagos State Government for having a drainage department working on the existing master plan but called for strict adherence to the blueprint to avert perennial flooding.
He said that various states should also implement policies against flooding to complement efforts of the Federal Government, for the overall wellbeing of Nigerians.