Climate and Sustainable Development Network (CSDevNet), a civil society group, has condemned the indiscriminate dumping of plastics in water bodies.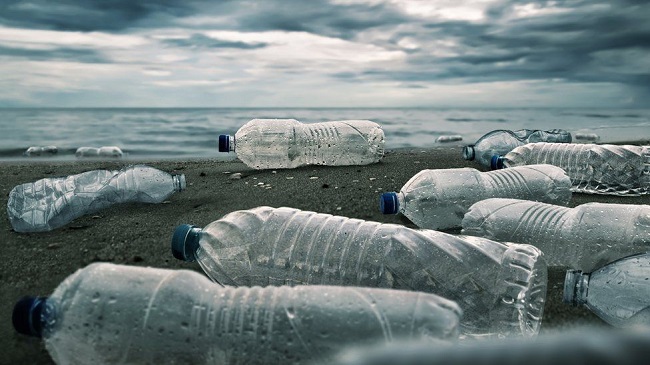 In a report gotten from Environews, Mr Abu Steve, the National Network Coordinator of CSDevNet, who made the submission yesterday, in Abuja, said: "Scientifically, we are being told that when these plastic bottles get into the water body, some of them can remain there for as long as 450 years.
"The danger that exists with this is that we have life under water that plastic pollution is dangerous to.
"We have some of these species that get trapped, some attempt to feed on these plastics and it becomes so dangerous to their health."
He said that, based on the theme for the 2023 World Water Day "Accelerating Change", Nigerians ought to start imbibing new ways of doing things.
"It is good we introduce changes in the way we do things, we also have bodies that have been instituted by government to manage these processes.
"To Nigerians, at least we have a number of bodies of water surrounding us, it is an opportunity for us to sensitise the society particularly focusing on the theme.
"If we must conserve our biodiversity and manage our water very well, it means the issue of plastic wastes must be taken seriously," Steve said.
He warned that it was time to sensitise the people on how to reuse and recycle some of the plastic wastes instead of dumping them anyhow.
"When you drop these bottled drinks beside your homes and shops they don't stop there, when it rains they are washed off into the water body and becomes a challenge to the society.
"You can imagine Nigeria, a country of over 200 million population and we consume a lot of drinks including water and some soft drinks," Steve said.
He urged companies producing bottled drinks to ensure that they took back plastic wastes from the society to avert impending dangers on the society.
"In some countries, the World Water Day is something different for them because they do not have access to water, not even potable water, so for them the day is significant.
"It's also an opportunity to allow the world know that water resources should be guided jealously in this part of the world," the CSDevNet National Coordinator urged.
CSDevNet, in its efforts to sanitise water for healthy living, led a team from the African Activists for Climate Justice to remove plastic wastes from the Jabi Lake Park in Abuja on March 22, while marking the 2023 World Water Day.