Kingsley U N Chikwendu —
A delegation of Shelter Afrique led by its Board Chairman, Dr. Chii Akporji, and Managing Director & CEO, Mr. Thierno-Habib Hann, met with the Nigerian Minister of Works and Housing, Babatunde Fashola, during a five-day working tour of the Nigerian market.
It also held talks with several stakeholders.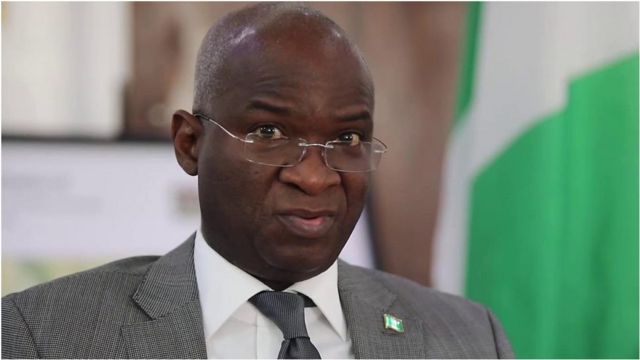 The team appraised Fashola on the preparations for the company's 42ndAnnual General Meeting (AGM), which will be held in Abuja, Nigeria, from May 8 to 11, 2023.
In case you missed these:
:Nigeria To Host Shelter Afrique's 42nd AGM In 2023
:Shelter Afrique Leverages on Nigerian Success to Finance Housing in East Africa
:Shelter Afrique Unveils Development Plan to Improve Performance
"Shelter Afrique is grateful to the Government of the Federal Republic of Nigeria through your Ministry for supporting the delivery of its mission of providing decent and affordable housing for all in Africa. We deeply appreciate the role Nigeria has played in safeguarding the organisation and the role you have played personally in being a vanguard and a voice of reason for the shareholders", Dr Akporji said.
"I'm glad to inform you that preparations for the 42ndAGM are on course as the invitations have already been sent out through your office and Shelter Afrique team is working on garnering the required quorum for a successful meeting", he further stated.
Receiving the delegation, Fashola implored the board and management of Shelter Afrique to take a leading role in financing the provision of affordable housing in Africa based on impact. He also appealed to the board to strengthen and safeguard the organisation's corporate governance credentials as it moved into a new phase.
Also read:
:Fashola Calls For More Effectiveness in Construction and Cost Management
:Fashola Inaugurates 116 Housing Units In Abuja
He added that as a major stakeholder, Nigeria will continue to hold Shelter Afrique to the highest standard of governance as this is critical in unlocking further investments into the organisation.
Mr. Hann said a strong mission to Nigeria shows the importance Shelter Afrique places in the Nigerian market, adding the country has a critical part to play in addressing affordable housing crisis in Africa.
"Nigeria is one of the key market for us. Besides being the second largest shareholder after Kenya, Nigeria has one of the biggest housing needs in Africa and we are certain that if we get it right with Nigeria, we shall have gotten it right with the entire continent", he stated.
:Mixta Africa To Showcase Nigerian Homes At Its Roadshow
:FG Advocates Functional Physical Planning Standards
The team also paid courtesy calls and held talks with several other stakeholders including representatives, Ministry of Finance, Budget and National Planning, Zainab Ahmed, who reaffirmed Nigeria's firm commitment to Shelter-Afrique as one of the largest shareholders.
Other key stakeholders the team met include management and representatives from the Nigeria Mortgage Refinance Company, Mixta Africa, Landmark Africa, Infracredit, Keystone Bank, Access Bank, Lekki Gardens, the African Development Bank, Wema Bank, The Real Estate Developers of Nigeria (REDAN), Family Home Funds, Modern Shelter, Nigerian Sovereign Investment Fund (NSIA), Chapel Hill Denham, UPDC, Africa Finance Corporation, as well as the Deputy Governor of the Central Bank of Nigeria, Mrs. Aisha Ahmad.
"We have had great and successful working sessions with our partners and stakeholders in Nigeria and I believe this sets pace for the next phase of our engagements," Mr. Hann concluded.