Al-amin Abubakar —
Pan-African housing institute, Shelter Afrique, says it is working on an affordable housing partnership deal with Actis, a global private equity investment firm, and India's real estate giant, Shapoorji Pallonji.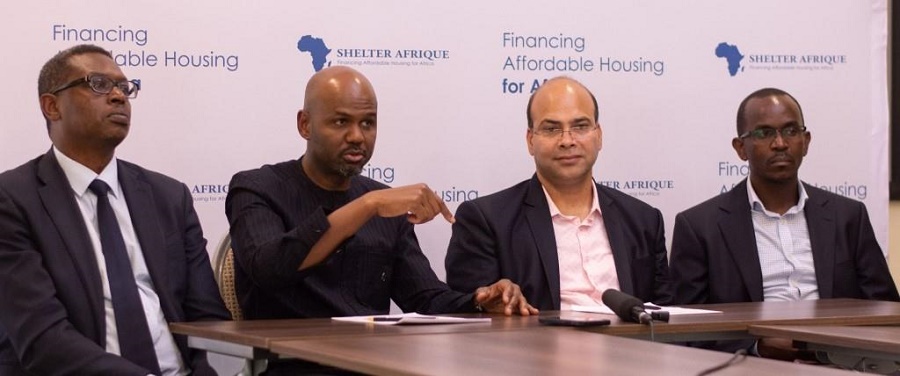 Speaking in a meeting with Actis and Shapoorji Pallonji teams in Nairobi, Shelter Afrique Managing Director and CEO, Mr Thierno-Habib Hann, said the partnership with the two entities would be vital in scaling up the provision of affordable housing across Africa.
"There is huge housing demand across Africa which requires well-thought-out partnerships to tackle, and India's experience in real estate development has provided us with a great learning on how to approach affordable housing in Africa", Mr Hann said.
"We are looking forward to the partnership with Shapoorji Pallonji – one of India's top real estate companies; the global private equity firm, Actis, and their local joint venture Mi Vida Homes – to see how we can scale up and replicate their model across our member states", Hann added.
:Shelter Afrique Unveils Development Plan to Improve Performance
:Shelter Afrique Leverages on Nigerian Success to Finance Housing in East Africa
Commenting on the partnership, Shapoorji-Pallonji Real Estate Business Head, Sumit Sapru, said there were many similarities between India's and Africa's fundamental markets that Shelter Afrique could build on, adding: "We would be delighted to partner with shelter Afrique in developing real estate sectors across Africa."
Actis Director, Koome Gikunda, said the joint venture with Shapoorji Pallonji was borne out of optimism and the desire to delve into the real estate sector, adding: "We hope to do a similar thing with Shelter Afrique across Africa."
Through a joint venture, Actis and Shapoorji Pallonji have delivered the first project at Garden City in Nairobi, Kenya, and are planning to launch three more projects in Nairobi.
:Shelter Afrique Approves USD19.5 Million For Nigerian Real Estate Firm
Mr Hann said the partnership with Shapoorji Pallonji would be crucial in building Africa's mortgage market, which he says is grossly underdeveloped.
He said many countries in Africa do not have well-developed mortgage markets, noting this was a huge constraint and gap in the provision of affordable housing that needs to be addressed urgently.
"For instance, Kenya, one of the most developed markets in Africa and with a population of 50 million people, has only 30,000 mortgage subscribers and the story is the same across Africa. India, on the other hand, has a well-developed mortgage sector – boasting over $20 billion mortgage market – that's why such a partnership would be important to help us draw fundamental lessons," Mr Hann said.
According to Statista, most African countries have a very low mortgage-to-GDP ratio. In 2021 Cabo Verde was ranked first at 23.4%, South Africa came second at 23.3%, and Kenya at 2.1%. Nigeria, Mali and Uganda stood at 0.5%, while Algeria recorded the lowest ratio at 0.02%.
The mortgage-to-GDP ratio compares a country's total mortgage debt to its gross domestic product.