The Federal Ministry of Works and Housing yesterday handed over 100-meter internal road and gully erosion intervention project to the University of Benin management.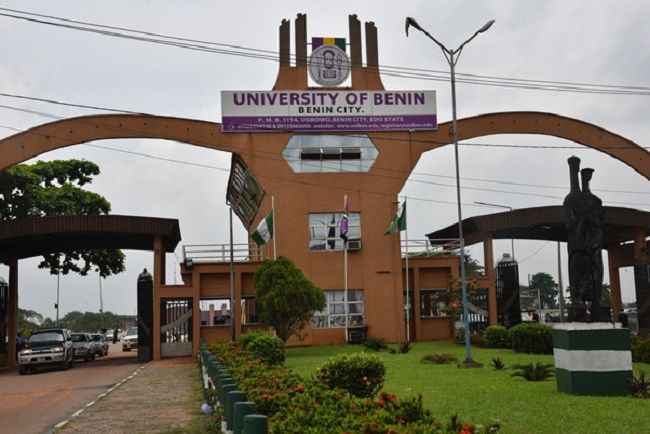 In a speech at the ceremony in Benin, the Minister, Mr Babatunde Fashola (SAN), said the infrastructure gap in the country was steadily being bridged and had reached the schools.
Fashola, who was represented by the Federal Controller of Works in Edo, Mr Razaq Aransiola, said the quality of education would be impacted by the quality of learning environment from the improved infrastructure in the institutions.
"The gap of our infrastructure needs is steadily being bridged by a gradual process of repairs, renewal and construction on major highways and it has reached the schools.
"We have successfully intervened in 64 internal road projects in various federal tertiary institutions and handed over 46 as at March 2022," Fashola said.
He said that 18 additional roads were ready to be handed over and that 19 were receiving attention in other institutions across the country, bringing the number to 83.
According to him, no fewer than 50 people were employed in the construction process, contributing to the Federal Government's job creation initiative.
Earlier in an address of welcome, the Vice Chancellor of the university, Prof. Lilian Salami, thanked the State and Federal Governments for their laudable intervention projects in the institution.
Salami said that the gully erosion had taken a toll on critical areas of development of the university over the years.
"The good news is that we made our pleas and cries to government, and we have received the desired attention.
"We are today savouring the result of a government that listens and acts.
"The intervention has come as a huge relief from the menace, which stalled the completion and utilisation of infrastructure at the university's site B.
"Kudos must also go to our alumnus of the university and the minister for his commitment and successful implementation of projects in the university.
"We are grateful to our dear Gov. Godwin Obaseki, who sees the university as his home project.
"He has set aside politics to ensure that only the best efforts are expended here for the progress of UNIBEN," Salami said.
According to her, our desire to influence more projects will now be totally motivated without fear of overdeveloping the site A, which is the main campus.
Salami, however, disclosed that almost 70 per cent of the university site B land had been encroached upon by land speculators.
"We want government to come to our aid so that we can expand to site B.
"Our site A is almost oversubscribed, and the encroachment is becoming dangerous," she further said.