The government of Bayelsa State has promised to link its riverine communities by road to enhance economic activities in the coastal areas and give residents a new lease in life.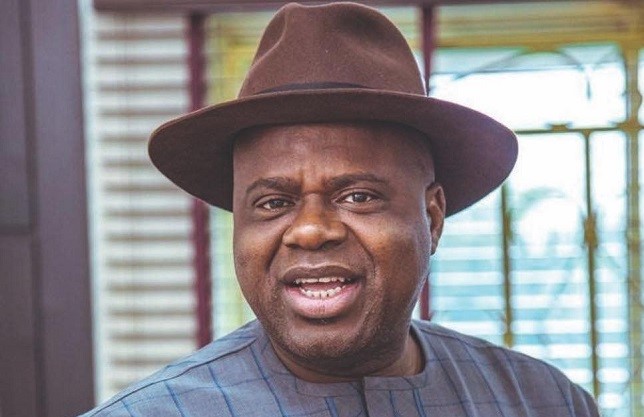 Since the creation of Bayelsa in 1996 by administration of the late Gen. Sani Abacha, some local government areas, including Southern Ijaw, Ekeremor and Brass, have yet to be connected to Yenagoa and other towns by road.
Leading newsmen on a tour of some of the road projects yesterday, Mr Kola Oredipe, Director, New Media to Gov. Douye Diri, said government's priority was to open up the riverine communities.
You may also like:
:President Buhari Sympathizes With Bayelsa State Flood Victims
He said government had already committed huge resources on the 42km Sagbama-Ekeremor Road with the construction of about six bridges on the stretch to link communities in the local government area.
Oredipe said asphalt work on the road was about 80 per cent completed.
He added that the 32km Yenagoa-Oporoma-Okubia Road to open communities in Southern Ijaw Local Government Area was in its last phase.
He explained that work was on-going to cross the longest bridge on that stretch from Angiama across River Nun to Oporoma, the headquarters of Southern Ijaw Local Government area.
"A lot of work has been done between Toro-Orua up to Ekeremor town. We are on the last bridge linking Ekeremor town by road.
"We have asphalted up to Isampou community and the remaining stretch is just Isampou community and Ekeremor main town from Toro-Orua to Angalabiri.
"This road will provide access for more than five communities in the riverine area and will be ready by February.
"We have constructed five bridges on the stretch leading to Ekeremor town already; supposedly we are on the sixth one.
"The road is a 42km stretch from Toro-Orua up to Ekeremor main town; five bridges have already been completed.
"Government is also working on the Glory Land Drive in Yenagoa, which is 10.2km from Ecumenical Centre up to Amossoma Road.
"With these roads, several economic activities have been opened in those communities.
"People have been waiting and praying for these roads for more than 40 years, and this government is committed to ensuring their completion.
A resident of Ekeremor town, Mr Charles Ebibou, expressed happiness at the provision of the roads.
"We have never seen roads in Ekeremor Local Government Area all our lives; we use canoes to travel to Yenagoa.
"We would first cross by boat to Bomadi in Delta before moving to Yenagoa, but now, we are enjoying road infrastructure.
"We can drive directly to Sagbama and then to Yenagoa; even as the road has not been completed, we can get to several communities around us by road.
"Many people have lost their lives to boat mishaps or attacks by hoodlums on the river; we are very happy we can now drive by road to Ekeremor.
"We sometimes spend up to two days on a journey that could be less than two hours by road; my happiness knows no bounds because of this road.
The road projects inspected were the N34.4 billion 42km Sagbama-Ekeremor Road, the N31.4 billion 22.2km Yenagoa-Oporoma-Ukubie Road and the 21km Igbogene-AIT/Elebele Outer Ring Road expected to cost N54.56 billion, among others.