Gabriel Enenche —
Nigeria's House of Representatives yesterday urged the Federal Government to release N5 billion into the Ecological Fund Account for each state and FCT to mitigate the impact of flooding.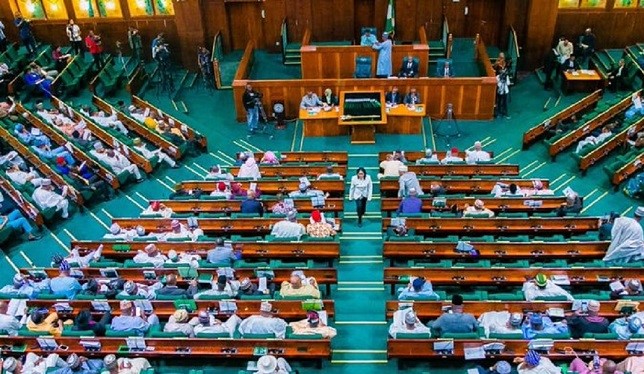 This followed the adoption of a motion of urgent public importance by Mr. Henry Nwawuba (APGA-Imo) during plenary session.
The motion titled: "Need for Strategic Planning and Funding to Prevent the Recurrence of Flood Disaster in Nigeria in 2023 and Beyond", had Nwawuba describing the impact of flooding as worrisome.
He said the devastating effects it has had on properties, lives, animals, farms were unquantifiable.
He added that the recent unpleasant experience could have been avoided if government had identified the peculiarity of risk the citizenry were exposed to based on the country's geographical positioning.
While disclosing that strategic planning and adequate funding would help mitigate the effects and facilitate quick and better recovery of lives, properties, economy and overall environment, he stated that with the public outcry of limited funds, reactive response should be changed to proactive response to increase effectiveness of management and reduce loss of lives and property.
"It is in this light therefore that I appeal to the federal government, through the Ministry of Finance and Economic Planning and Office of the Accountant General Office of the Federation, to release immediately N5 billion to states.
"This will serve as intervention fund for mitigation, recovery and relieve programmes across the nation," he stated.
The House mandated its Committee on Appropriation to make provision of N200 billion in the 2023 budget for ecological project office for flood preparedness, mitigation, response, recovery and relieve packages.
It also mandated the committee on Legislative Agenda to coordinate a Technical Working Group between the executive and legislature as well as Industrial experts and stakeholders to articulate an Action Plan.
The House mandated the committee on legislative Compliance to ensure compliance and report to the House within one week.