Aminat Yahaya —
Pan-African housing institute, Shellter Afrique has disclosed that Nigeria will host its 42nd Annual General Meeting in Abuja, the country's capital and is scheduled to take place next May.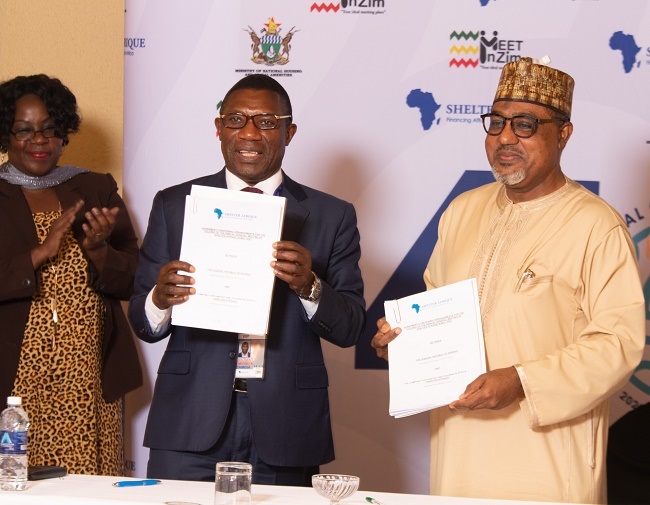 This follows the signing of an agreement in Victoria Falls, Zimbabwe at the end of July between Shelter Afrique and the Nigerian government during the 41st AGM.
The agreement was signed on behalf of the Nigerian government by the country's Minister of State, Works and Housing, Umar Ibrahim El-Yakub and the Acting Managing Director of Shelter Afrique, Kingsley Muwowo.
Others present include the Chairman of Shelter Afrique AGM Bureau & Zimbabwe's Minister of National Housing and Social Amenities, Daniel Garwe; Shelter Afrique Company Secretary, Mrs. Juliette Kavuruganda; and other senior government officials.
Next year's AGM is tipped to cover an Annual Symposium, a Ministerial Roundtable, the 42nd Annual General Meeting and some interlinked business activities as part of activities lined up.
Housing Ministers from 44 member countries, private and public stakeholders in the housing industry and other government and non-government establishments are expected to attend.