Naomi Gabriel —
The Nigerian Government and World Bank have reiterated commitment to implement the West Africa Coastal Areas (WACA) Management Programme, to improve livelihoods of coastal communities in the country.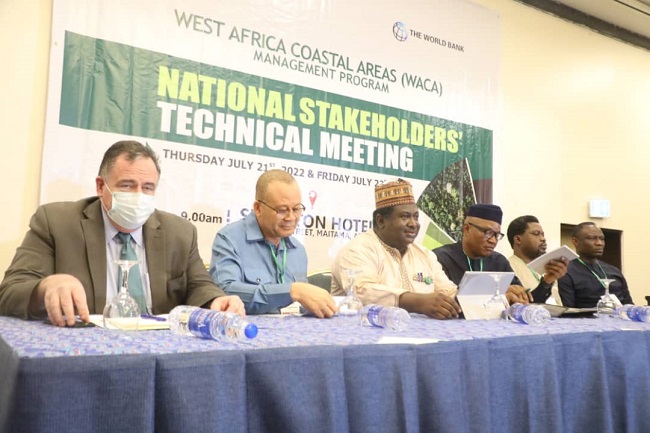 Minister of Environment, Muhammed Abdulahi, represented by the Director, Environmental Impact Assessment in the ministry, Abbas Suileman, made the commitment at a two-day National Stakeholders' Technical Committee Meeting on WACA programme yesterday in Abuja.
According to the Minister, the effort would reduce the vulnerability of coastal areas and promote climate-resilient integrated coastal management, within the framework of sustainable environmental management.
"The benefits of the WACA are quite immense; the WACA will help Nigeria obtain financing and expertise to sustainably manage her coastal areas, enhance industrial competitiveness, market access, innovation and investment promotion, he stated.
"It will also promote productive employment for rural communities and entrepreneurship development, sustainable energy and environmental management.
"The Federal Government is desirous of witnessing verifiable milestone achievements to showcase under the implementation of the WACA,'' he said.
The minister said the implementation of the programme was delayed due to some technical issues, including funds for technical studies which were prerequisites for Multi-Sectoral Investment and outbreak of COVID-19 pandemic.
He said that the World Bank had secured a grant for the technical studies in Lagos, Delta and Cross River states.
"In view of this, I am convinced that the World Bank in Nigeria will continue to bring to fore their wealth of experience and understanding in achieving results within the shortest possible time,'' he said.
Abdulahi urged stakeholders, the World Bank and its partners to redouble their efforts at developing the coastal landscape now that WACA had been implemented in other West African countries.
According to him, the critical stakeholders should carry out their official responsibilities with utmost diligence and uprightness.
"Let me also reiterate that your appointment to the National Stakeholders Technical Committee on WACA is indeed a call to service.
"It is also a representation of your various state governments, Ministries, Departments and Agencies (MDAs) and the minimum expected from you is a service of honesty, integrity and foresightedness,'' he said.